21.03.2014 - 18:31 in portfolio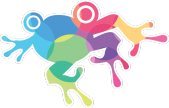 Aloha Editor is the WYSIWYG editor, that will let you seamlessly integrate a great editing experience in your web application.
Role: JavaScript Developer
Technology: JavaScript
Aloha abstracts the browsers functionality away from the developer and lets you care about building great applications instead of fixing browser and contenteditable bugs. It uses a revolutionary data structure to work with the changes that are made to your content.
Give it a try at http://www.alohaeditor.org/.