01.11.2015 - 18:31 in portfolio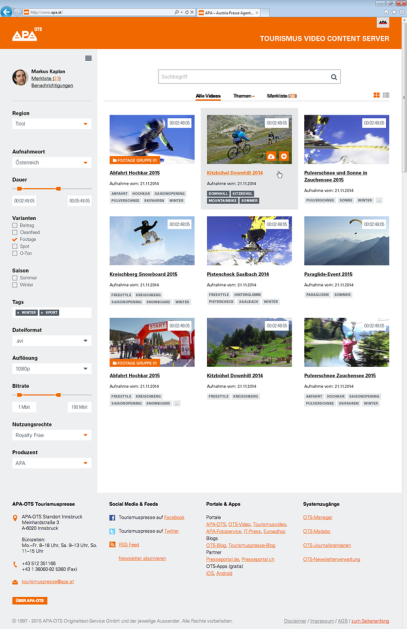 The APA video manager is a platform for video content distribution.
Role: Project lead requirements engineering and developer
Technology: AngularJS, TypeScript, Gulp, Java, OrientDB, ElasticSearch
The APA video manager is a custom portal for regions, companies and entities in austria and europe to distribute and manage video content for press, advertisement and tv stations.
The frontend has been created with Angular and Typescript and the backend is based on Mesh, the modern content delivery platform by Gentics. The videos are stored in the APA Video Service and can be downloaded in different formats. Check out the application here https://www.video-manager.at/.
The frontend portal is available here: https://www.apa-ots-video.at/.