13.04.2015 - 19:31 in travel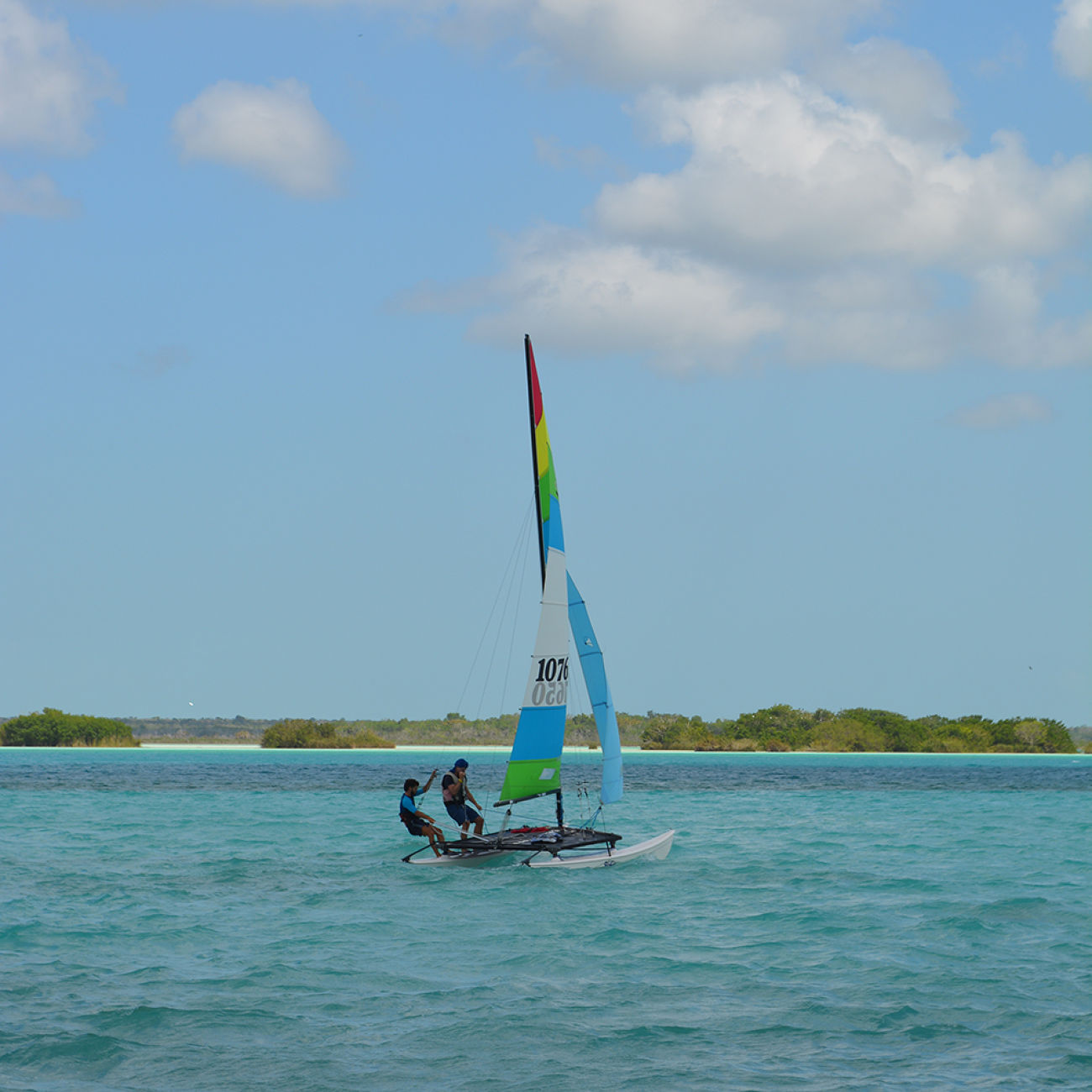 My journey exploring Mexico took me further south to Bacalar, which is a city next to a lagoon. A pirate paradise come true.
Casa Tortuga
I heard from many sides that Bacalar is a very nice place and that I should stay at a hostel called Casa Tortuga. I had no idea how good this advice would turn out until I arrived there. The hostel is located a little bit outside of the city and has direct access to the lagoon. It turned out to be one of the most chilled out places that I have seen so far. The staff did not even ask for my name when I showed up and just told me to pay some time before I leave. They loved to tell pirate stories starting in the morning at the breakfast and did so in the evenings when people would sit together with guitars and drums. The community spirit was great at this place as people came together to play what seemed to be group games that where invented on the fly and consisted of mirroring theater, blind runs and letting go in silly dances. I just loved it and I thank everyone who took part! The hostel also had two canoes that could be taken out to the lagoon at no extra cost.
Living the pirate dream
One afternoon the amazing captain Thomas took me out for a ride on the hobie cat. I had sailed on one before but never like this. The wind was perfect and we were balancing the catamaran on one leg hanging in the trapezes. The view was amazing as we blazed with what must have been around 12 knots across the blue and turquoise water of the lagoon. At one point it got even more adventurous, as we managed to flip the catamaran over because of a strong gust that hit us from the side.