02.03.2015 - 18:31 in travel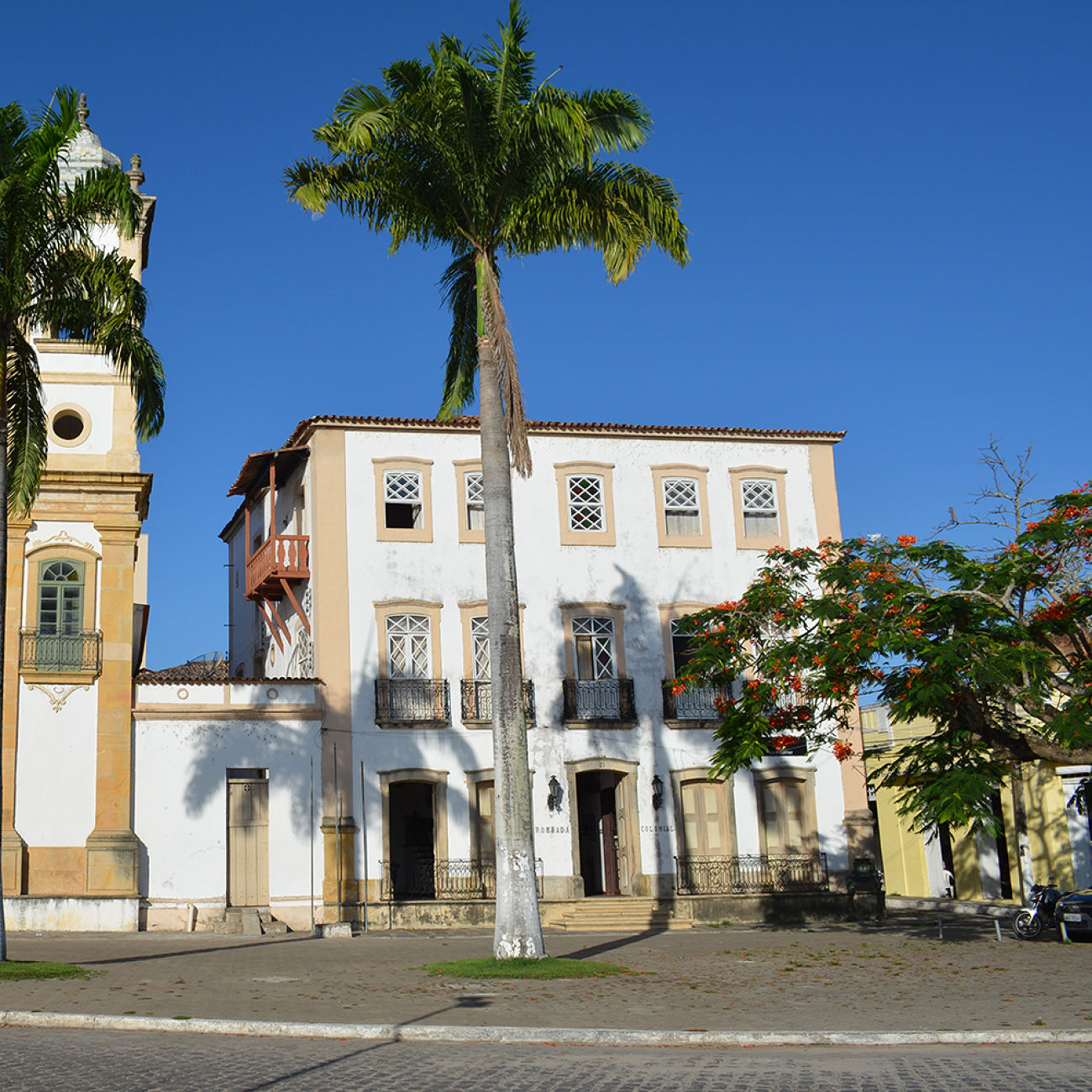 I seldom met people that were so friendly and inviting than in Penedo.
Arriving in Penedo
After an excruciating nine hour long bus drive from Salvador, we finally arrived in Penedo when it was already dark. We had not arranged an accommodation beforehand, since all the prices on the internet seemed to be very high. We thought that we would just sleep somewhere outside if we would not find a place. Fortunately the bus almost stopped in front of a Pousada, that had cheap rooms available and looked like a house that Christopher Columbus could have lived in. Having dinner on the place right next to the river was delicious, cheap and filled our drained bellies before we headed to bed. People in Penedo seem to have a thing for loud Hi-Fi equipment in their cars, they also liked to show it and so we were woken up all the time by very loud brazilian music from a passing car.
New friends
On the next day we checked out Penedo and headed to the market, that hat fresh fish, vegetables, clothes, electronics, meat and all sorts of other things that people would buy. We walked around in the village and explored all those little streets that had those nice colonial style houses in them. After a short rest we took another stroll and found some people playing volley ball next to the river. Some of them invited us for a few beers and so we got to know them a bit better. Communicating was a bit hard at first but thanks to Google and our awesome portuguese skills we understood each other pretty well. A lot of laughs later it got time to head to bed. After visiting Pontal de Beba, a huge beach where people were going with their Hi-Fi pimped cars and playing very loud music, we headed back to Penedo and wanted to see if Christiano, Valmir, Alex and the other guys were at the volley ball place again. We only found a few fishermen, who worked at their boat and drank a few Cachaças. We talked to them a bit and they also invited us for a drink started to make music for us on their bongos and rudders. It turned out that one of them was in the same family as Christiano and he gladly showed us to the his house, introducing us to all kinds of people on the way. Arriving at the house we were greeted by Christiano's family with a few beers and dinner, which turned out to be very delicious! Soon after the other guys also arrived and we were improving our portuguese skills and playing a table top game. Christiano's family also insisted, that we should stay with them next time we came to Penedo. On our final day in Penedo we had a tour on the river and then headed with Christiano and his Dad to Pontal de Coruripe, where I am now sitting and writing this post.
Thanks for the awesome time! I am very glad that we had the chance to meet you!