07.04.2015 - 19:31 in travel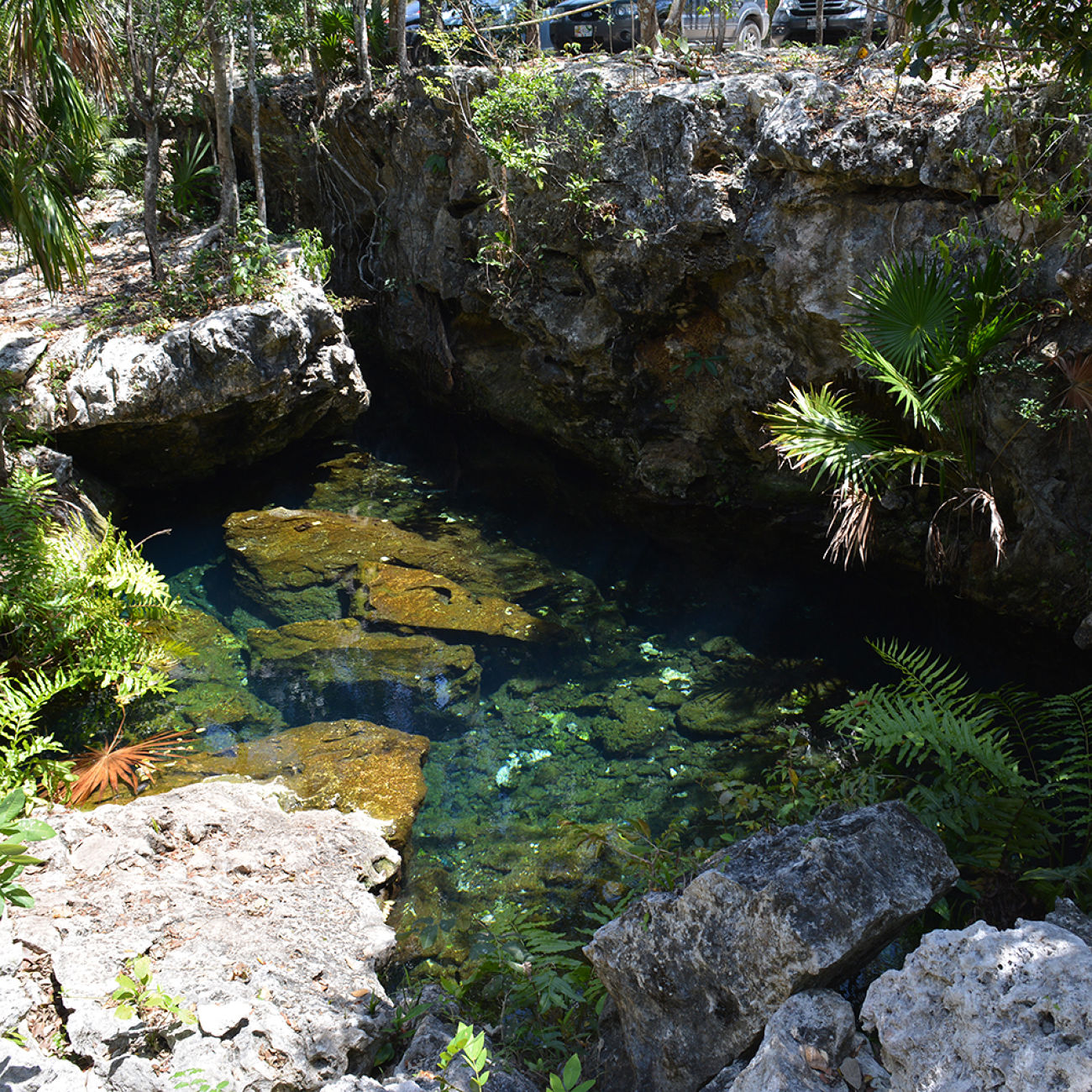 My first impression of Mexico was a little bit to american for my taste.
The united states in Mexico
Arriving from San Francisco in Cancun and then going to Playa del Carmen with one of the ADO buses did not feel as much had changed since leaving the united states. When I walked down the main street in Playa, most of the prices were stated in USD and most of the people there were spring break tourists from the states. When I arrived to the Yak, the hostel I had booked because of its awesome name, I was pleasantly surprised that is was not full of spring breakers. It had a huge common area in the yard with a bar, hammocks and some tables.
Spending time in Playa
Since the beach in Playa was full with people and sea weed, it was not the nicest place to be. So I decided to spend most of my time there on tours and activities in and around Playa. This was where the guys from Sayvin came in very helpful. They sell a bracelet for around 150,-- Pesos, which gives you a discount on many tours, activities and places. They were also very helpful in organizing trips, tours, hostels and even let you take out beach equipment for free. They also pointed me to places that I had not heard before and even tried to get deals for tours they did not have in their menu. If you come to Playa, I advice you to drop by, pay them a visit and give my regards to the office cat Jata.
One of the most amazing things there were the Cenotes in the area. Those holes in the ground filled with water had the most stunning colors and one could jump from the edges into the clear water. The very friendly staff of the Yak also organized little day tours to places like the Akumal beach, where you could swim with sea turtles and enjoy your time on one of the more nicer beaches of the area.
Brothers and Sisters in Crime
I met a lot of awesome people at the Yak and we had loads of fun on the tours we did there. I should meet some of them later on again.