27.02.2015 - 18:31 in travel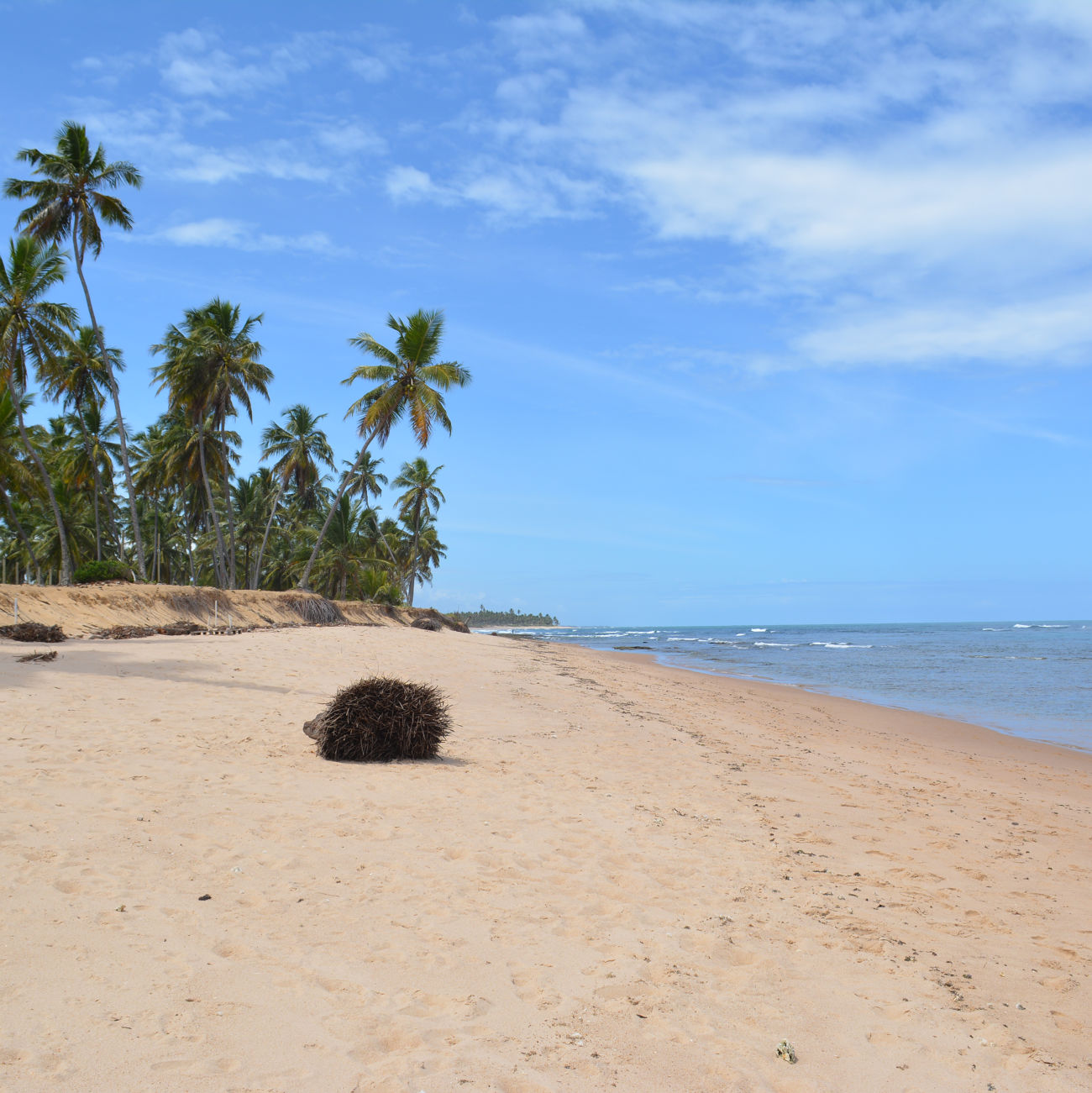 One of the most beautiful beaches was the destination of our day trip from Salvador.
Praia do forte
When I heard that this beach was supposed to be on the spot 13 of the 50 most beautiful beaches, I wanted to check it out and so we checked all the information we needed to go on a day trip to Praia do forte. The bus from the Rodoviaria in Salvador only took about 90 minutes to get there, but when we arrived I was a little bit shocked, because it seemed like another tourist trap. There were lots of expensive restaurants and shops and when we came down to the beach, it was covered with people. Fortunately these people were all lazy and were concentrated on one spot and so we walked along the beach for 30 minutes and then had it all to ourselves.
Thanks for the hint!
On the way back we met two french girls, who joined us for dinner and a free raggae open air concert that just happened that night in Salvador.