26.03.2015 - 18:31 in travel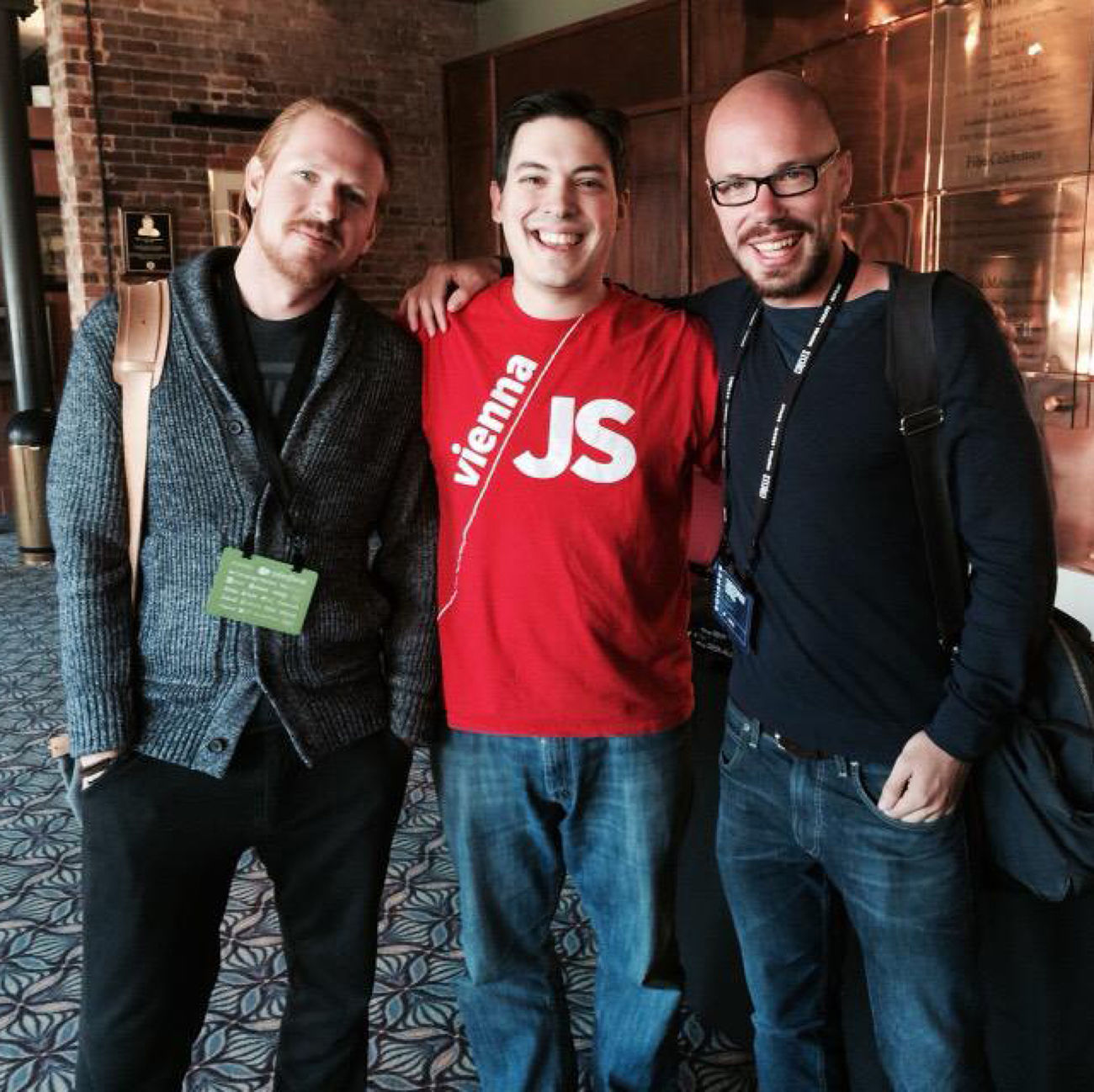 Passion never sleeps and so I had to attend this interesting conference on my way through the states.
Texas
When Patrik approached me with the idea of meeting up at the squares conference, I was in from the first minute. It promised great speakers and was right on my way from Miami to San Francisco. So I had a chance to see a tiny part of Texas. The weather was significantly colder than I had imagined because when I thought about Texas, I kind of always imagined heat, sand and cowboys listening to country music. Apart from the temperature my expectations were absolutely met. When we met with some other guys from the conference for a little pre-conference party, the location turned out to be this kind of saloon with the typical music. Also a lot of people were walking around in cowboy boots and the obligatory hat.
The conference
I have always loved developer conferences, as you get to meet awesome and interesting people and after such a long time away from work, this setting sparked a few flames in me and made my fingers crave for some serious hacking. I loved to see familiar faces like Doug Neiner (@dougneiner) and Kris Borchers (@kborchers), who I met at the last jQuery conference in Vienna. The two most inspiring talks for me were held my @jina and @drewwilson. Jina talked about how to create a living style guide that can be used not only by the developers but also by designers to quickly draft new screens and make adaptions to the UI without messing up the whole application. Drew talked about being and entrepreneur and how to lose money in doing so. I loved his talk, because it took away the fear of failure and replaced it with a hunger to learn more.
Thanks for the awesome time!