22.03.2015 - 18:31 in travel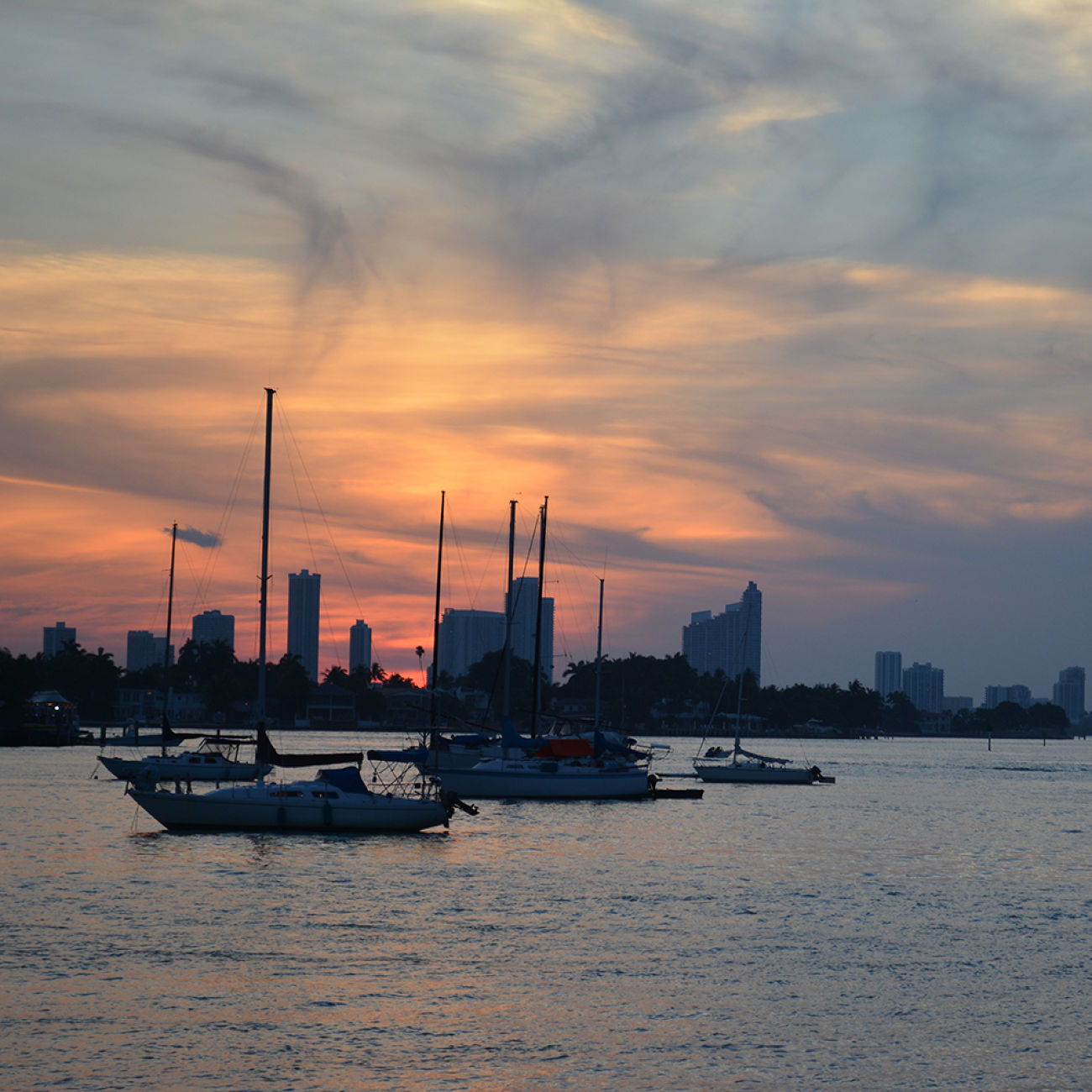 Welcome to Miami (Beach). The city of Party, celebrities and expensive cars.
The cultural shock
I boarded the plane in Rio and after a layover in Sau Paulo and an overnight flight I finally landed in the United States. The first thing that I was greeted with, was a very long queue at the immigration and passport control. I knew that the states are quite strict when it comes to security checks and questions that you have to answer when entering the country, but I was not prepared for such a long wait. When I finished making my way through the airport I was just a short drive away from Miami Beach, where we had booked our AirBnB.
I had some time to spend before I would meet up with Patric and so exploring the area seemed pretty good to me, even though I was very tired from the journey. What hit me the most was that people were so different from what I got to know in Brazil. There were a lot of expensive cars driving around, a lot of them where equipped with loud HiFi systems and even louder exhausts. People really like to show what they have in Miami.
The nice Miami
There are a lot of nice places and restaurants in Miami, where awesome food is served accompanied with a service that leaves you happy. When I met our hosts, who provided us with a place at their apartment just one block from away from the beach, I was delighted to hear that Sophia and Simon were running an online shop for clothing using Prestashop. Since I already had the chance to tap into that field as well and them being so friendly and open, they instantly found a way into my heart. The two were suggesting nice places to go and talked a bit about their life in Miami and why they moved to the states. The night before we left Miami, Simon and Sophie joined us to a very chill cocktail place, called "The Broken Shaker", which was located in the backyard of a fancy Hostel. I wish we had a place like that in Vienna!